UK Power Networks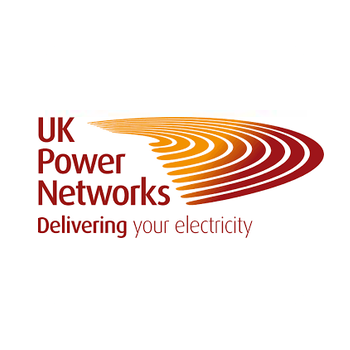 UK Power Networks is proud to partner with The Scouts to support the Scouts Local Knowledge Activity Badge. The priority is to ensure everyone stays safe around electricity, by providing activities and resources that you can bring to life in your local community. The power company also provide practical tips on how to save money on energy usage, who to contact in case of an emergency and what to do in a power cut. Your support in helping to educate the community you live in could make a real difference to keeping the community safe, promoting who to contact in a power cut and saving money with energy efficiency.                          
Grab Your Grab Bag
PDF – 163.4KB
Photo Mapping Suburban
PDF – 606.2KB
Photo Mapping Urban
PDF – 893.6KB
Rock Down To Electric Avenue Activity
PDF – 145.3KB
Energy Diaries Activity
PDF – 154.6KB
Energy Diaries Activity Asset
PDF – 77.5KB
Look Up Look Out Activity
PDF – 150.3KB
Look Up Look Out Activity Asset
PDF – 95.2KB
Look Up Look Out Guidance For Leaders
PDF – 234.5KB
MDS Make A Community Map
PDF – 392.0KB
MDS Community App Leaders Guidance
PDF – 251.5KB
MDS 033 Future Cities UKPN
PDF – 2.0MB
MDS 033 Future Cities Asset
PDF – 1.2MB
Priority Service Register Information
PDF – 492.6KB
About UK Power Networks
UK Power Networks is the country's biggest electricity distributor, making sure the lights stay on for more than eight million homes and businesses across London, the South East and the East of England. 
The company's network make it possible for you to boil a kettle at home, turn on a light at the flick of a switch and keep industry working. 
It manages high voltage equipment to safely deliver power for homes and businesses through 98,000km of underground cables, over 65,000km of overhead lines, and over 135,000 substations based in the community
PowerUp is packed full of useful information and interactive games about electricity and keeping safe. 
Click the image above to visit Power Up
Learn more key information about how to stay safe and recognise the dangers of electricity by visiting these webpages.
Here is our recreational animation to support you to stay safe when you are out and about.
Power Cut? Click the image below
Priority Services Register
Need extra support during a power cut? Click here to get FREE support now. 
Who can receive this extra support? We understand that power cuts can be worrying, especially if you or a member of your family needs electricity for medical reasons, are unwell, or have specific communication needs. Whether you have a young family or are of pensionable age our Priority Services team are there to provide you and your family with extra support giving you peace of mind if you have a power cut.
Being energy smart
Partner with our do-ers and give-it-goers
Help us to provide amazing experiences for today's young people through a partnership with your organisation.