Rolls-Royce
Rolls-Royce supports our Cub Scientist and Scout Scientist Activity Badges.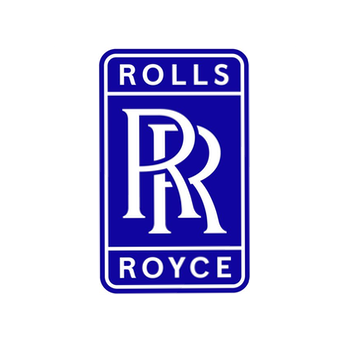 Rolls-Royce is a dedicated long-term supporter of The Scouts, partnering with us to inspire our members in Science, Technology, Engineering and Mathematics (STEM).
Having supported the Cub Scientist Badge for many years, they are going a step further by partnering our brand new Scout Scientist Badge!
Rolls-Royce will provide a range of resources to help Cubs and Scouts discover the science that makes the world work. We will co-create activity ideas that are relevant and engaging, giving Cubs and Scouts the opportunity to explore STEM in ways that are creative and off the beaten track.

Badge and resources
As our partner for the Cub Scientist and Scout Scientist Activity Badges, with Rolls-Royce, everyone between 8-14 years old can now explore the STEM subjects that make the world go round!
Keen to get stuck in?
Download the Cubs activity packs below:
Coloured Ice Activity
PDF – 348.2KB
Grow A Bean Activity
PDF – 129.3KB
Grow Cress Activity
PDF – 211.4KB
Growing Crystals Activity
PDF – 430.3KB
Make A Compass Activity
PDF – 197.1KB
Make Hot Air Balloon Activity
PDF – 180.7KB
Rainbow Flowers Activity
PDF – 456.8KB
Take A Pulse Activity
PDF – 191.3KB

Download the Scouts activity packs below:
Volcano Activity
PDF – 106.9KB

About Rolls-Royce
Rolls-Royce pioneers cutting-edge technologies that deliver the cleanest, safest and most competitive solutions to meet our planet's vital power needs.
Throughout their history, Rolls-Royce have set out to achieve extraordinary goals and shape the world we live in. They have developed ground-breaking technologies, from founding expertise in internal combustion engines to providing the world's most powerful and efficient aero-engines.
Their ambition is to be the world's leading industrial technology company and support the move to a low carbon global economy.
Every Rolls-Royce product is the result of careful scientific, technological and mathematical thinking - combined with a whole lot of engineering genius and a touch of artistry.  Science, Technology, Engineering & Maths (STEM) are at the heart of everything they do. That's why they're working with tomorrow's scientists and engineers, showing them what happens when you take STEM out of the textbook. Find out more about Rolls-Royce here.